What Customers & Repair Shops Say About Axis
Claims Department
Here at Axis Dealer Solutions, we know it's not what we say about ourselves that matters, it's what you, our contract holders and repair facility partners think of us that truly matters. Every day, on every claims call, we do our best to offer the highest level of claims service in the industry.
Look below, see what people have to say about us from actual survey results from actual repair facilities and vehicle owners!!
In dealing with the Axis claims department, rate your experiences for the following:
(Very dissatisfied) 1 - - 10 (Very satisfied)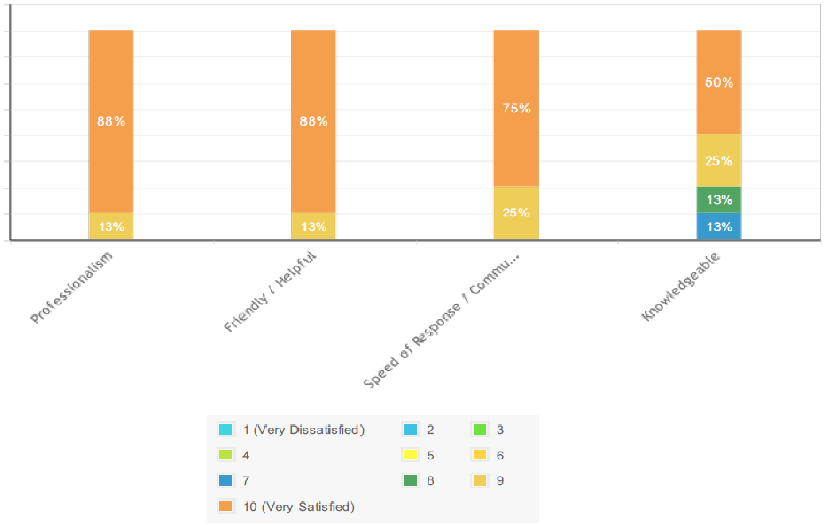 How satisfied are you overall in your dealings, past and present, with Axis Dealer Solutions claims department?