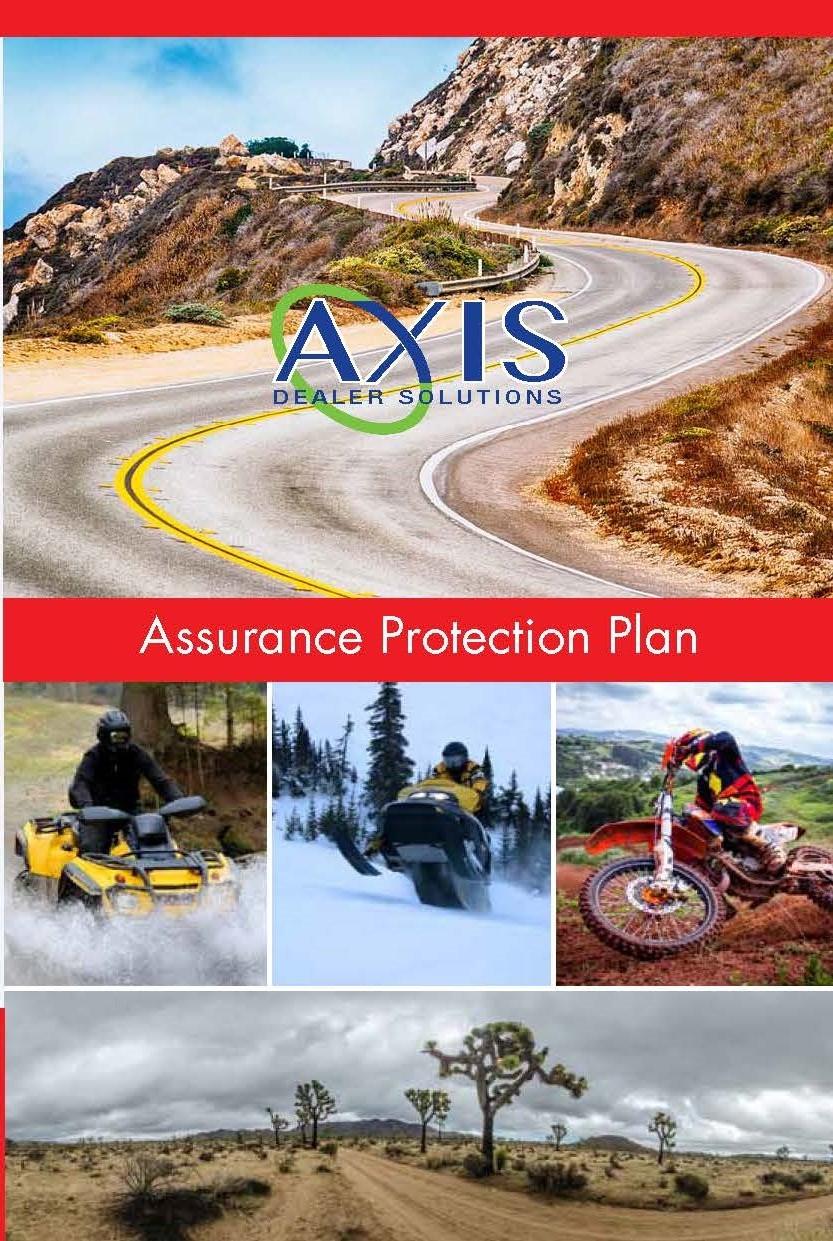 At Axis Dealer Solutions, we want you to have an
ownership experience like no other, and that includes
your warranty experience. What better way to enjoy
your vehicle than by keeping it working and on the
trails. With warranty terms from 1 to 7 years,
diagnostics coverage included, and additional benefits
like transportation assistance and our unique
Claims-Free Refund Program, we assure you that you
will have no better warranty experience than with
Axis Dealer Solutions!
Introducing our industry leading Assurance Protection
Plan! Warranty your toy with the coverage of your
choice:
Essential - Major component powertrain coverage,
including the motor, starter, transmission, and drive.

Elite - Exclusionary, manufacturer-like coverage,
including our Claims-Free Refund Program (on 5 &7 year terms).
Age + Warranty Term Up To 10 Years Combined.

Available on ATV's, Snowmobiles, Dirtbikes, and Motorcycles (where applicable)